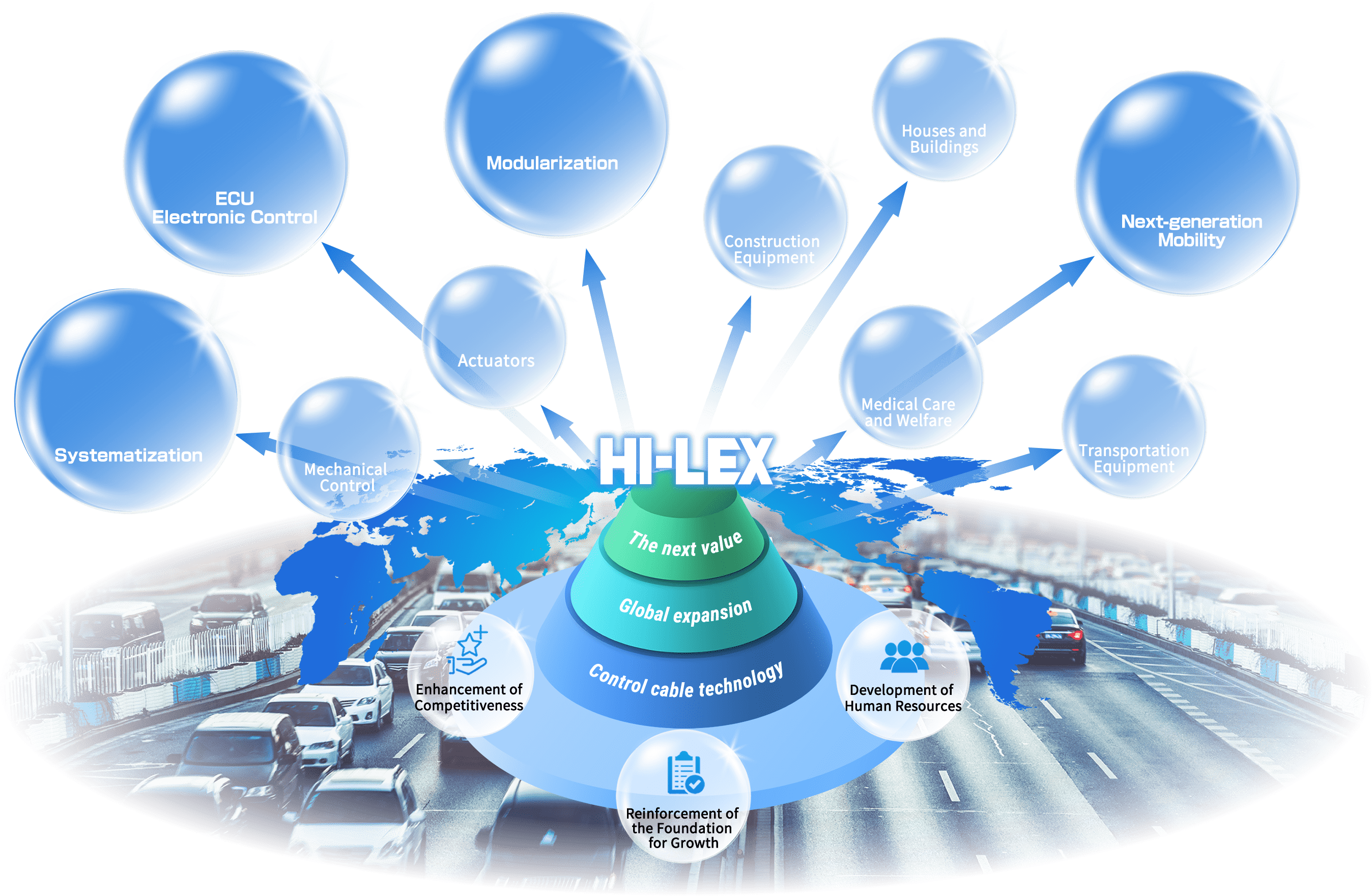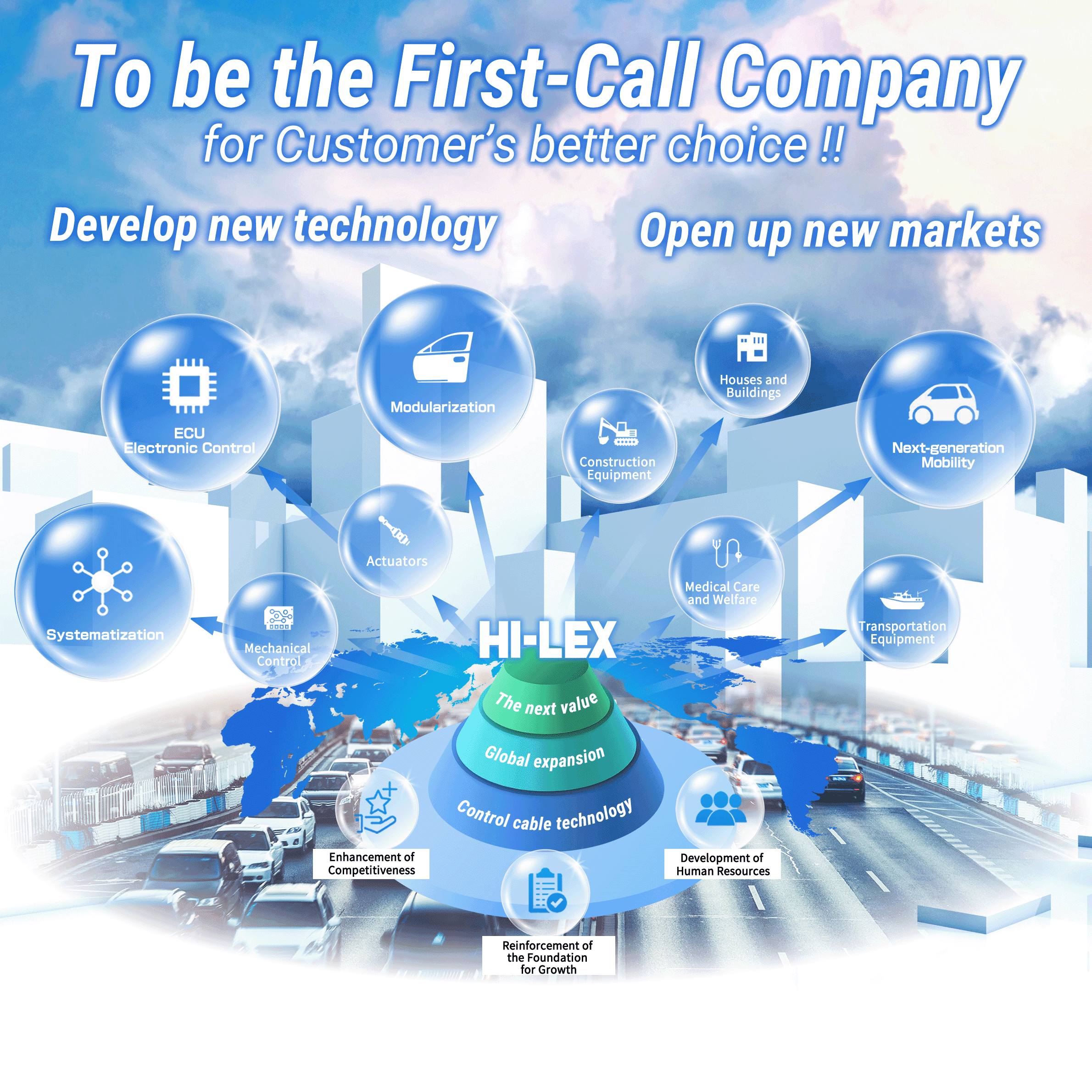 Mechanical control cables play an important role to link, move and control actuation and force within mechanical systems.
With over seven decades of control cable expertise, HI-LEX has developed and refined this technology as one of our core capabilities and product offerings.

Innovation within the automotive industry continuously changes the technological needs of our customers.
Leveraging our strong foundation and understanding of cable technology, HI-LEX has developed new products that meet the needs of the customer with high quality and on-time delivery at a competitive price point.

However, even though HI-LEX acknowledges such changes within the automotive industry and product base, our practices and goals remain unchanged.
We embrace and enjoy industry, customer and technological challenges.
Such challenges are viewed as opportunities that have enabled us to diversify into different industries such as medical, housing and logistics.
Our overall company goal is to contribute to society by providing valuable products to all of these industries.

HI-LEX values every human bond and continue to develop
our technologies and people to be a company that
receives our customers' first call for any problems that
need a solution to achieve our vision of
"To be the First-Call Company"
for Customer's better choice !!