HI-LEX AMERICA INC. (U.S.A.)
5200 WAYNE ROAD, BATTLE CREEK, MICHIGAN 49037 U.S.A.
TEL: +1-269-968-0781
FAX: +1-269-968-0885
Hi-Lex of America began production in 1978 and was one of H-Lex's first North American production facilities. Located in Battle Creek Michigan the facility acts as a central distribution center for many Hi-Lex global production products and manufactures actuators along with light, medium, heavy duty Mechanical Control Cables for Automotive, Medical, Power Sports markets. The facility employees more than 300 direct, indirect and salary staff supporting distribution, manufacturing, assembly, sales and engineering.
HI-LEX AUTOMOTIVE CENTER (U.S.A.)
2911 RESEARCH DRIVE ROCHESTER HILLS, MICHIGAN 48309 U.S.A.
TEL: +1-248-267-3800
FAX: +1-267-756-3889

The Hi-Lex Automotive Center is located 30 km north of Detroit, the heart of the US auto industry, and currently employs 13 Japanese expatriates and about 100 local employees. As the headquarters of HI-LEX in North America, in addition to design, development, testing and sales for North American customers, it also has various shared service functions such as IT, human resources, finance and purchasing departments. Here in the Detroit metropolitan area, Michigan, we have technology centers for GM, Ford, Stellantis, Toyota, Nissan, Hyundai, Kia Motors, etc., and we are promoting business to our customers every day.
HI-LEX CONTROLS INC. (U.S.A.)
152 SIMPSON DRIVE, LITCHFIELD, MICHIGAN 49252 U.S.A.
TEL: +1-517-542-2955
FAX: +1-517-542-2594

Hi-Lex Controls, Litchfield is located 175Km southwest of Detroit. The Litchfield location has 2 sites that are Tier 1 status. The 1st site has been in production for 34 years and employs 340 associates. This site produces window lift regulators for Ford, Honda, Toyota, and PACCAR. The 2nd site has been in production for 5 years, and employs 100 associates. This site produces window lift modules for Ford. Both sites pride themselves in the fact that most skilled trades employees are promoted from within, and provide external training when necessary.
HI-LEX CONTROLS INC. HUDSON (U.S.A.)
15780 STEGER DRIVE HUDSON MICHIGAN 49247
TEL: +1-517-448-2752 (MAIN)
FAX: +1-517-448-2753

Hi-Lex Controls, Hudson is located on 30 acres in southern Michigan, U.S.A, 170 km from Detroit, Michigan. As the global sales leader for Hi-Lex, this location currently employs 2 Japanese expatriates and 332 local employees. Our customers include Stellantis, Ford, General Motors, Polaris, multiple Hi-Lex sister facilities, and has recently started to produce seat modules for TBA, a new product for Hi-Lex.  HCIH supports a large customer base due to its vertical integration, which includes in-house cable production, small and large molding, FIPG (foam in place gasket), welding, stamping, welding and roll forming.
HI-LEX CONTROLS INC., WARREN PLANT (U.S.A.)
1420 E. 10 MILE RD, SUITE 250, HAZEL PARK, 48030, USA
TEL: +1 313-261-2950
FAX: N/A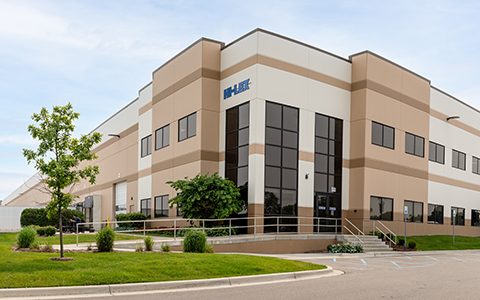 Hi-Lex Controls, Hazel Park (HCIW) is located 13 miles North of Detroit, Michigan. This location currently employs roughly 80 local employees. HCIW is proud to have established a family-like culture that embraces equality, diversity and inclusion. HCIW is strategically located near some of our largest customers including two Stellantis Assembly Plants. This specific plant supports both WTAP (Warren Truck Assembly Plant) and SHAP (Sterling Heights Assembly Plant). Hazel Park assembles the Wagoneer/Grand Wagoneer door modules and also ships to sequence for both the Wagoneer/Grand Wagoneer and RAM door modules. HCIW aims to be a trusted partner in the automotive industry, contributing to the advancement and success of our current workforce and customers' businesses.
DAEDONG HI-LEX OF AMERICA, INC. (U.S.A.)
1195 CR177, CUSSETA, ALABAMA, 36852, U.S.A.
TEL: +1-334-756-5300
FAX: +1-334-756-5301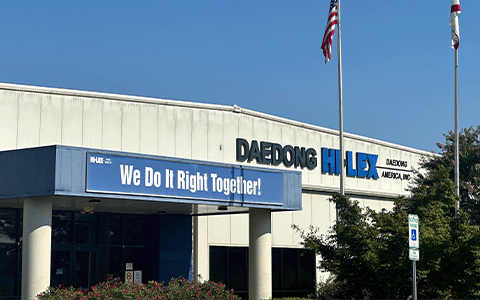 Manufacture and Assembly of Automotive Door Modules located at 1195 County Road 177 Cusseta, AL 36852 Centrally located to serve both major automotive manufactures in Georgia and Alabama. Approximately 12 miles south of West Point, Georgia and Kia Motors Georgia and 70 miles north of Montgomery, Alabama which is home to Hyundai Motors Manufacturing Alabama. Currently employs 9 Koreans and 180 other full-time employees working two twelve hour shifts five to six days a week.
HI-LEX MEXICANA S.A. DE C.V. (MEXICO)
AV.PENUELAS NO.9 FRACC. INDUSTRIAL SAN PEDRITO C.P. 76148 QUERETARO, QRO. MEXICO
TEL: +52-442-238-4100
FAX: +52-442-220-8377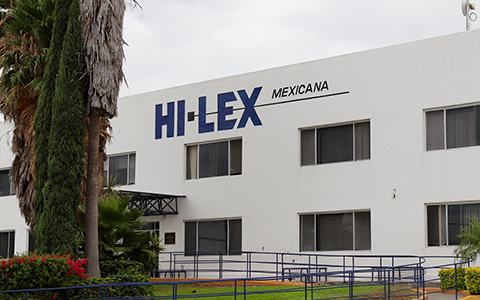 HI-LEX MEXICANA S.A. DE C.V. PLANTA EL MARQUÉS (MEXICO)
CIRCUITO EL MARQUES SUR 18 PARQUE EL MARQUES EL COLORADO, QUERÉTARO.
TEL: +52-442-238-4100
FAX: +52-442-220-8377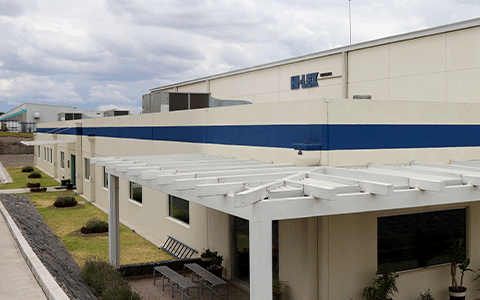 HI-LEX CONTROLS DE MÉXICO (MEXICO)
SALVA INDUSTRIAL PARK DERRAMADERO CARRETERA A GENERAL CEPEDA #2731 KM 2+700, 25324 AGUA NUEVA, COAH., MEXICO

HI-LEX DO BRAZIL LTDA.(BRAZIL)
ALAMEDA ULDERICO FERRARI, 100 - ITAIM GUACU ITU/SP CEP 13312-655, BRASIL
TEL: +55-11-4013-0055
FAX: N/A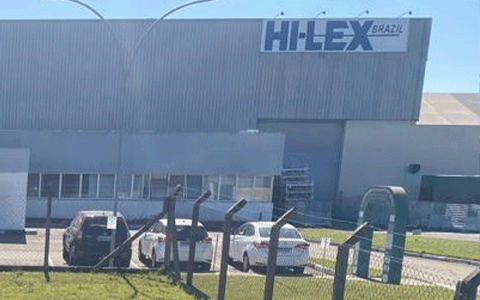 HI-LEX EUROPE GMBH (GERMANY)
ATHENSTRASSE 2 97424 SCHWEINFURT, GERMANY
TEL: +49-9721-388840
FAX: +49-9721-6489444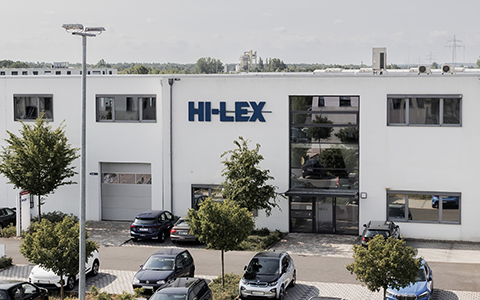 HI-LEX HUNGARY CABLE SYSTEM MANUFACTURING LLC (HUNGARY)
IPARI PARK 3 RETSAG 2651 HUNGARY
TEL: +36-35-551-200
FAX: +36-35-551-201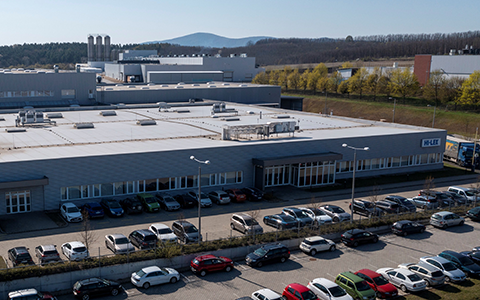 HI-LEX CZECH, S.R.O. (CZECHIA)
INDUSTRIAL ZONE JOSEPH 163 HAVRAN 435 01 CZECH REPUBLIC
TEL: +420 472 769 202
FAX: N/A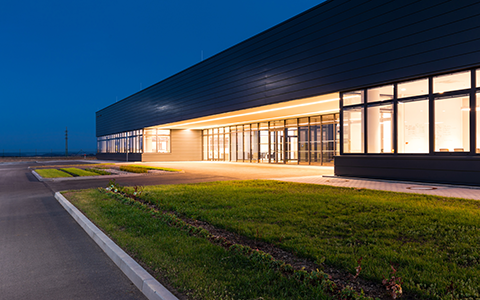 HI-LEX ITALY S.P.A. (ITALY)
VIA S. RUFINO, 29 - 16043 CHIAVARI(GE) - ITALY
TEL: +39-185-368905
FAX: +39-185-368983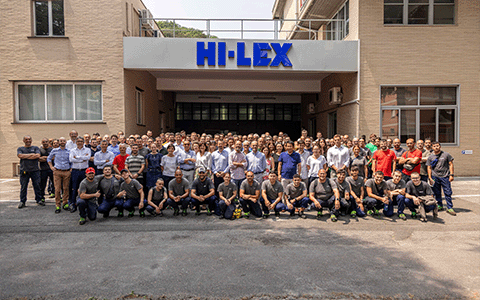 HI-LEX AUTO PARTS SPAIN, S.L (SPAIN)
LONDRES 20, GRANOLLERS 08401, BARCELONA, SPAIN
TEL: +34-93-580-98-35
FAX: +34-93-691-63-74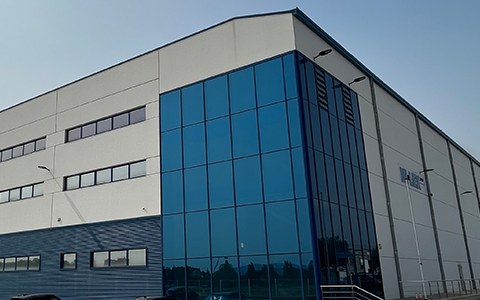 HI-LEX SERBIA D.O.O. (SERBIA)
DIMITRIJA DAVIDOVIĆA BB, 22000 SREMSKA MITROVICA, SERBIA
TEL: +38 122 215 0226
FAX: N/A

Hi-Lex Serbia is located in the city of Sremska Mitrovica, at the distance of 70km from the capital city of Serbia, Belgrade. Business in Serbia under the name of Hi-Lex has started in 2016. We have around 100 employees within the factory. We are engaged in the production of electronic window regulators and our customers are VW, Audi and Stellantis. Beside production, we have several different departments in the company such as: logistic, quality, purchasing, accounting and human resources. We are certified for IATF 16949:2016 and ISO 14001:2015.
TSK(KOREA)CO., LTD.
韓国TSK (SOUTH KOREA)
974-6 YANG-DEOK DONG, MASAN HOE-WON GU,CHANG-WON CITY, GYEONG-NAM, SOUTH KOREA.
TEL: +82-55-293-1473
FAX: +82-55-293-6141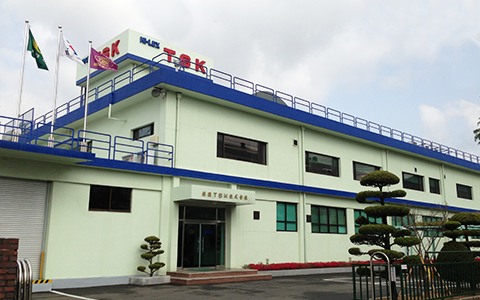 DAEDONG HI-LEX INC.
大同ハイレックス (SOUTH KOREA)
43, NAMDONGDONG-RO 78BEON-GIL, NAMDONG-GU, INCHON, 405-821, SOUTH KOREA
TEL: +82-32-818-7631
FAX: +82-32-818-7636

DAEDONG DOOR INC. (SOUTH KOREA)
64 CHEOMDAN-DAERO 124BEON-GIL,YEONSU-GU,INCHON, 21991, SOUTH KOREA
TEL: +82-32-716-9480
FAX: +82-32-716-9484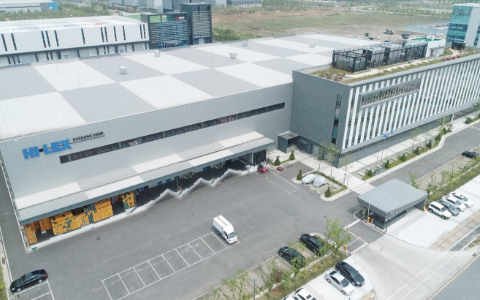 DAEDONG SYSTEM CO., LTD.
大同システム (SOUTH KOREA)
{3LT,3BL,NAMDONG COMPLEX} 607-2, NAMCHON-DONG, NAMDONG-KU, INCHON, 405-100, SOUTH KOREA
TEL: +82-32-813-8171
FAX: +82-32-813-8171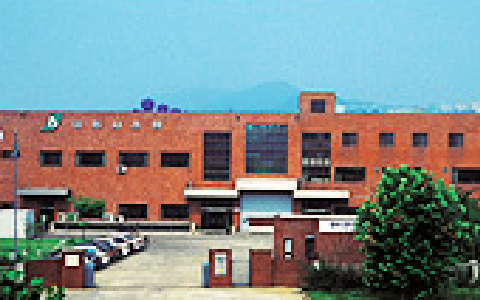 YANTAI TSK CABLE SYSTEM CO., LTD.
煙台TSK (CHINA)
YANTAI EXPORT PROCESSING ZONE E2 SHANDONG-PREF, CHINA
TEL: +86-535-6877215
FAX: +86-535-6846289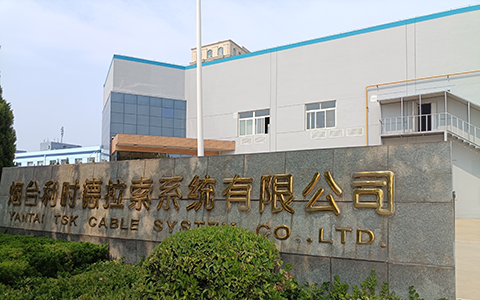 GUANGDONG HI-LEX CABLE SYSTEM CO., LTD.
広東HI-LEX (CHINA)
7 XINXIANG ROAD XINTANG ZENGCHENG-CITY, GUANGZHOU, CHINA
TEL: +86-20-82686600
FAX: +86-20-82683300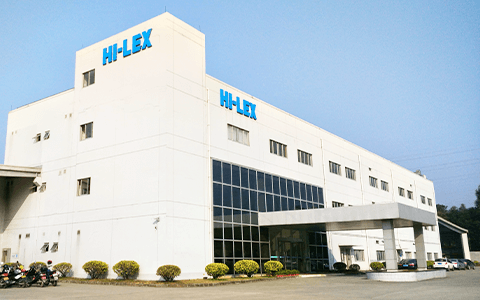 CHONGQING HI-LEX CABLE SYSTEM GROUP CO., LTD.
重慶HI-LEX (CHINA)
NO.6,YUNRUI STREET,NEW NORTH ZONE,CHONGQING,401120, CHINA
TEL: +86-23-6741-0898
FAX: +86-23-6750-4813

CHONGQING HI-LEX CONTROL CABLE SYSTEM CO., LTD.
重慶HI-LEXパーツ (CHINA)
No.C29 ECONOMY DEVELOPMENT YARD YUBEI DISTRICT CHONGQING, 400020 CHINA
TEL: +86-23-67463128
FAX: +86-23-67463288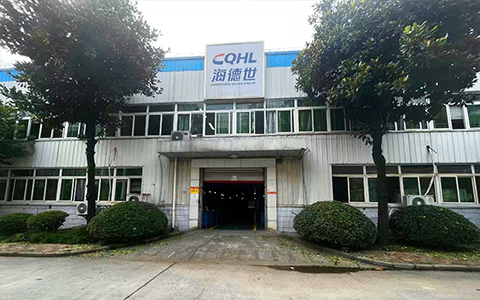 TIANJIN HI-LEX CABLE SYSTEM CO.,LTD
Plant A01, No.1 Shenzhou Avenue,Binhai Hi-techDistrict,Tianjin, China
TEL: +86-22-2538-1550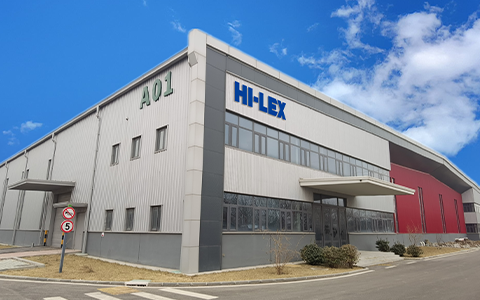 CHANGCHUN HI-LEX AUTO CABLE CO., LTD.
長春HI-LEX(CHINA)
NO. 2723, CHAOQUN STREET, HIGH NEW TECHNOLOGY DEVELOPMENT ZONE, CHANGCHUN, JILIN PROVINCE, CHINA
TEL: +86-431-89685711
FAX: +86-431-89685993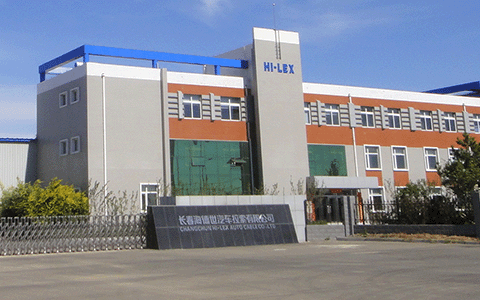 HANGZHOU HI-LEX CABLE SYSTEM CO.,LTD.
杭州HI-LEX (CHINA)
NO.3998, JIANGDONG 3RD ROAD, DAJIANGDONG INDUSTRY CLUSTER ZONE, HANGZHOU
TEL: +86-571-8381-1961
FAX: +86-571-8381-1962

JIANGSU DAE DONG HI-LEX (CHINA)
NO.31, XINYUAN ROAD, YANCHENG ECONOMIC DEVELOPMENT ZONE, JIANGSU PROVINCE, CHINA
TEL: +86-515-8814-8888 (Representative)
FAX: +86-515-8818-7833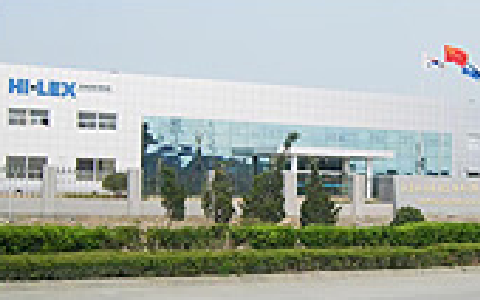 JIANGSU DAEDONG DOOR INC. (CHINA)
NO.12, YUEFENG RD, ZHANGJIAGANG CITY, JIANGSU, CHINA (POSTCORD: 215600)
TEL: +86-512-8959-8786
FAX: +86-512-8959-8796 *FAX is out of order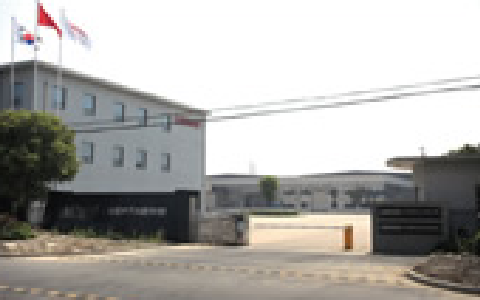 HI-LEX AUTOMOTIVE PARTS (SHENYANG) CO.,LTD
#4 BUILDING, NO 10 KAIFA NORTH 2ND ROAD, ECONOMIC AND TECHNOLOGICAL DEVELOPMENT ZONE, SHENYANG, CHINA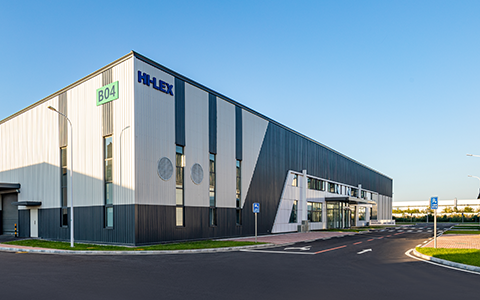 HI-LEX VIETNAM CO., LTD. (VIETNAM)
LOT C8, KCN NHAT BAN HAIPHONG IZ, ANDUONG, HAIPHONG CITY, VIETNAM
TEL: +84-225-3743058
FAX: +84-225-3743059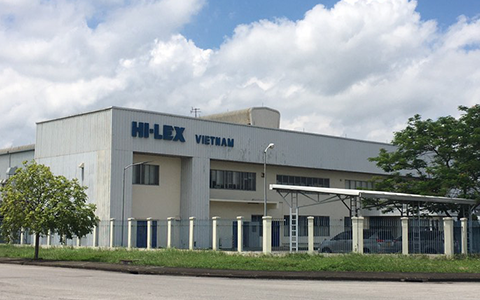 PT.HI-LEX INDONESIA (INDONESIA)
JL.,BOURAQ NO.35 DS.KARANGANYAR KEC.NEGLASARI TANGERANG, INDONESIA
TEL: +62-21-552-2325
FAX: +62-21-552-2324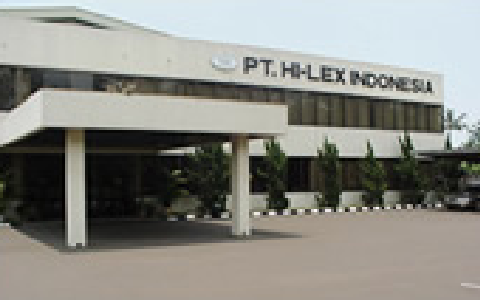 PT.HI-LEX PARTS INDONESIA (INDONESIA)
JL.,BOURAQ NO.35 DS.KARANGANYAR KEC.NEGLASARI TANGERANG, INDONESIA
TEL: +62-21-552-2325
FAX: +62-21-399-8307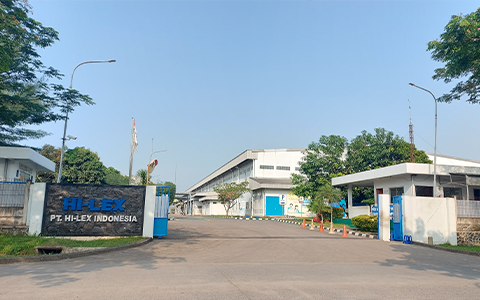 PT.HI-LEX CIREBON (INDONESIA)
JL.NYI GEDE CANGKRING NO.70 DESA PANEMBAHAN KEC. PLERED PO. BOX:981,45100 CIREBON-JAWA BARAT-INDONESIA
TEL: +62-231-8309780
FAX: N/A

PT.HI-LEX INDONESIA CIKARANG FACTORY (INDONESIA)
JL.TREMBESI 1BLOK F16 NO.001 DELTA SILICON2 LIPPO CIKARANG DESA CICAU-KECAMATAN CIKARANG PUSAT BEKASI-INDONESIA.
TEL: +62-21-29288411
FAX: +62-21-29288414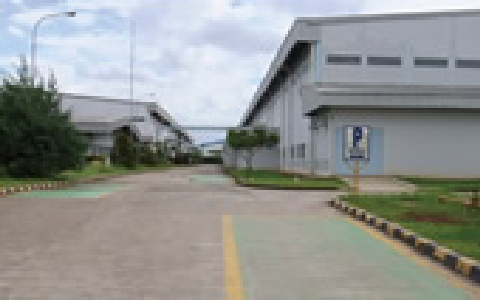 HI-LEX INDIA(P)LTD. (INDIA) (MANESAR HEAD OFFICE)
UNIT-Ⅱ
PLOT No.398 SECTOR-8, IMT MANESAR, GURUGRAM, HARYANA, INDIA-122050
TEL: +91-124-4565000
FAX: N/A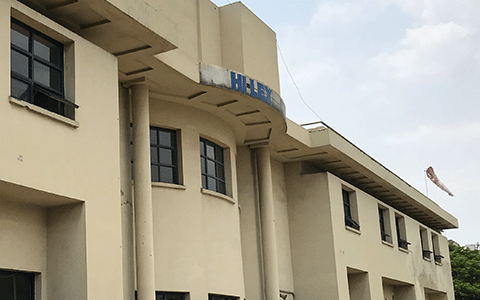 HI-LEX INDIA(P)LTD. (INDIA)
UNIT-Ⅰ (MANESAR)
PLOT NO. 55 SECTOR-3, IMT MANESAR, GURUGRAM, HARYANA, INDIA-122050
TEL: +91-124-4565000
FAX: N/A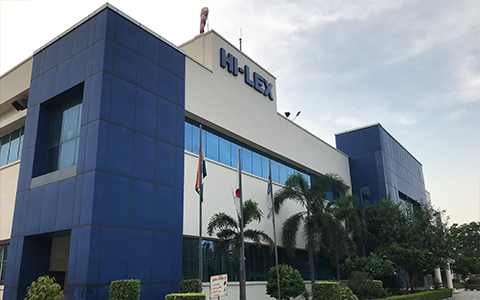 HI-LEX INDIA(P)LTD. (INDIA)
UNIT-Ⅲ (CHENNAI)
PLOT NO. B-1, SIPCOT INDUSTRIAL PARK, PILLAIPAKKAM, R&N SUPPLIERS PARK, PHASE-Ⅱ,VENGADU, SRIPERUMBUDUR KANCHIPURAM DISTRICT, TAMI NADU, INDIA-602105
TEL: +91-44-6718-0000
FAX: N/A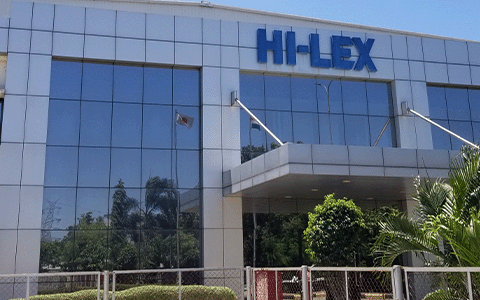 HI-LEX INDIA(P)LTD. (INDIA)
UNIT-Ⅳ (GUJARAT)
PLOT NO. AV-33, BOL GIDC INDUSTRIAL ESTATE, SANAND-II, AHMEDABAD, GUJARAT, INDIA-382170
TEL: +91-79-6190-1200
FAX: N/A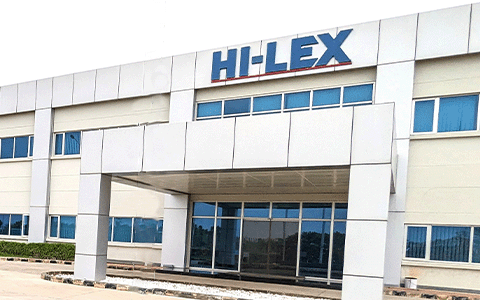 THAI STEEL CABLE PUBLIC COMPANY LIMITED (THAILAND)
700/737 AMATA CITY INDUSTRIAL ESTATE CHONBURI, MOO 1, TAMBOL PANTHONG, AMPHUR PANTHONG, CHONBURI 20160 THAILAND
TEL: +66-38-447-200
FAX: +66-38-185-025